Biography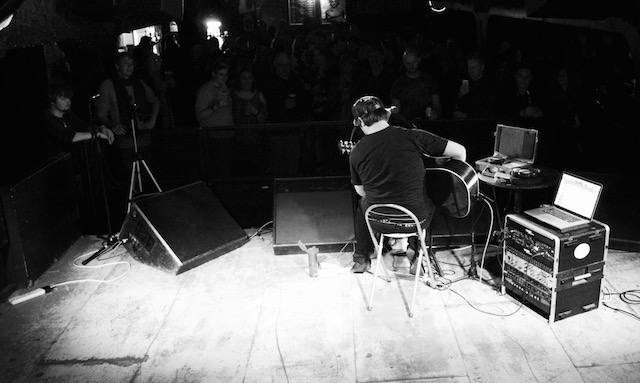 Vinnie Whitehead is a singer songwriter and acoustic artist renowned for his charismatic stage presence and engaging live performance. In 2017 Vinnie released his week received five track EP Closing The Gap and also two singles as a solo artist For Sure and We Shall Overcome which reached an number 27 in the iTunes singer song-writer charts during it's first week of release.
In April 2016 Vinnie recorded his first solo acoustic live album at The Duchess, York. Simply titled Live & Acoustic The recording of this album was a milestone for Vinnie in his career as a recording artist and live performer. As well as containing favourites from all Vinnie's previous releases it also contains some new and previously unreleased songs. And captures Vinnie at his best and most raw form, Just him with a guitar putting it all into song with an acoustic guitar, his powerful words and vocals with a touch of blues harmonica.
He is also the front man and driving force of the band Vinnie & The Stars. Active on the UK music scene since the release of the single Gone in 2007, Vinnie & The Stars built up a reputation around Yorkshire as one of most dynamic and entertaining bands on the scene.
In 2009 Vinnie & The Stars released the debut album Swings & Roundabouts which contained Gone and their 2008 single Spaceship Blues.
2013 saw Vinnie & The Stars release Vinnie's highly acclaimed second album Punkological Business. Recorded at LOOM Studio Yorkshire featuring the singles I'm not from America... I'm from Hull and 4 or 5 Canner.
In 2014 Vinnie started work on the third Vinnie & The Stars studio album Development. The recording process started at Vinnie's Home Studio, Then the drums, bass and keyboards where recorded at LOOM Studio Yorkshire. Next Vinnie flew to Prince Edward Island Canada to work with producer Paul Milner at Shell Lane Studio. Paul has produced over 400 albums and engineered on Keith Richards - Talk is Cheap as well as working with artists such as Eddy Grant and Sting. Paul is a multi award winging producer and as a result of working with him Vinnie signed a music publishing deal with Many Lives Music Publishers.
Performing with Vinnie & The Stars and as a solo artist at venues and festivals across the UK and USA, including Beverley Folk Festival, Beat-Herder, Staxtonbury Festival, Minster FM's Sounds In The Grounds Festival, Trib Festival and the Fake Festivals. As well as Mark's Madness Festival In Louisiana. With a wide range of experiences gained also supporting acts including Goldie Lookin Chain, Billy Bragg, Ben Ottewell (Gomez), Ed Tudor Pole, Josh Pyke, Alistair Griffin, The Martin Harley Band, and Henry Cluney (Stiff Little Fingers).
Front man of Philadelphia's pioneering Hip-Hop Blues band G. Love & Special Sauce - Garrett Dutton aka G. Love says:
" Vinnie Whitehead has a distinctly original vocal style, the production is raw and I'm feeling it! "

— G Love
The success of the third single I'm not from America... I'm from Hull tapped into a loyal following of Hull City AFC fans playing at supporters club nights and alongside talks from Hull City football legends Dean Windass and Ian Ashbee. And also performed at the City Till We Die Supporters meeting which was featured on Sky Sports News.
Vinnie & The Stars have been featured on The Tom Robinson Show on BBC Radio 6 Music and The BBC 6 Music Introducing Mixtape. Vinnie has performed live studio sessions for The David Burns Show on BBC Radio Humberside. And has also had regular airplay and live sessions on the BBC Introducing shows on Radio Humberside and Radio York & North Yorkshire, which has attracted attention across the region. His relaxed and informative style has also made him a popular guest presenter and live performer on Vixen 101's The Fox's Den Show.
" I fell deeply and instantly in love with I'm Not From America, I'm From Hull on first hearing.
John Peel would have adored this. "

— Tom Robinson, BBC 6 Music
Vinnie Whitehead is an all round entertainer who acknowledges and interacts with his audience. He writes music in a punky acoustic style and with a self deprecating sense of humour his lyrics take a wry look at real life events and experiences that audiences soon identify with. The result is great story telling over a musical soup incorporating Funk, Blues and Country with a Hip Hop thread binding it all together. The music carries a certain, energetic pop edge and Vinnie is renowned for his live stage presence and crowd banter that has been likened to that of a stand up comedian.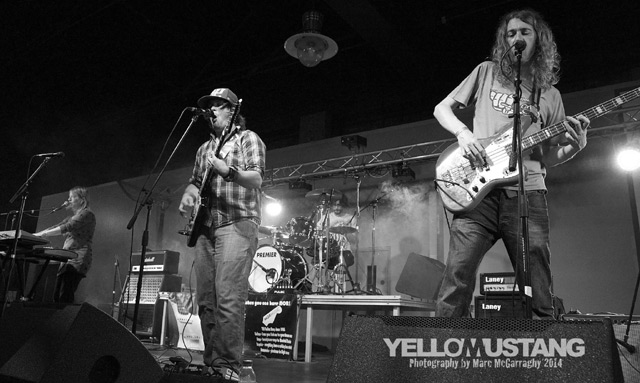 Vinnie is an independent artist and is available for UK tour and Festival bookings to get in touch contact info@vinnieandthestars.com